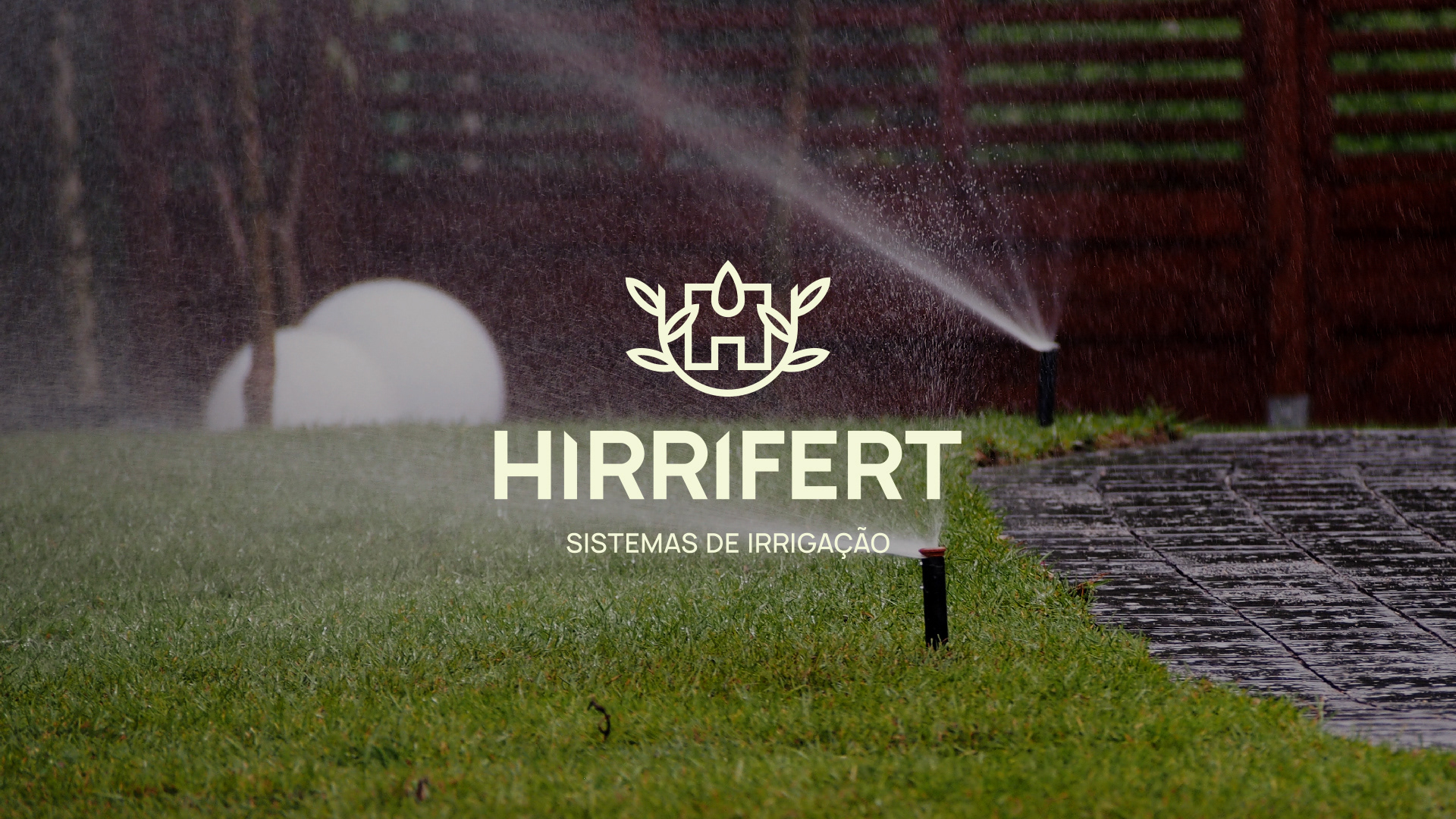 Hirrifert

: Sabemos que para manter uma harmonia em seu espaço verde, são necessários cuidados para que sempre ele esteja vistoso, e traga um ambiente confortável para se admirar e passar o seu tempo. O fator essencial para isso tudo, é uma irrigação eficiente, que dê as plantas a quantidade de água necessária, na hora certa e de forma racional o uso da mesma. Além disso a marca conta com um time de engenheiros agrônomos que acredita na sustentabilidade e harmonia de ambientes
A empresa tem como principal atribuição, fornecer serviço de irrigação automatizada para jardins e gramados, residenciais e comerciais.
Modernidade, sustentabilidade, praticidade, conforto
Atributos da marca: 

Séria, Moderna, Elegante, Delicada, Sensível, Madura, Aventureira, Energética, Líder e Exclusiva
Atributos fortes: Elegante, séria, aventureira
HIRRIFERT:

We know that to maintain harmony in your green space, care is needed so that it is always showy, and brings a comfortable environment to admire and spend your time. The essential factor for all this is an efficient irrigation, which gives plants the necessary amount of water, at the right time and in a rational way to use it. In addition, the brand has a team of agronomists who believe in the sustainability and harmony of environments
The company's main assignment is to provide automated irrigation services for gardens and lawns, both residential and commercial.
Modernity, sustainability, practicality, comfort
Brand attributes:

Serious, Modern, Elegant, Delicate, Sensitive, Mature, Adventurous, Energetic, Leader and Exclusive Strong attributes: Elegant, serious, adventurous